Zee Cinema Schedule
2:05 pm
Mera Badla - Revenge
Shankar Rao, a businessman, and his family start witnessing strange events in their house. He calls Dr. Vijay, a psychiatrist, to help him. Can Vijay save Rao and his family?
..
5:00 pm
Journey Bombay To Goa
Lal and his brother-in-law assemble a transport bus from Bombay to Goa. They have a passenger, claiming to have a hidden treasure. He gives them a map, thus beginning a search for the treasure.
8:00 pm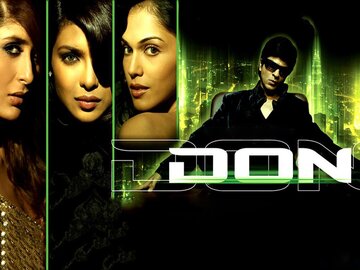 Don
DCP D'Silva hires Vijay to masquerade as a criminal kingpin. But when D'Silva is murdered, Vijay must defend himself against the gangsters and the police and prove his innocence before time runs out.